9/27/06 Update...long over due!
Hey....I haven't posted in for ever. I was checking out my friends blog and then i saw at the bottom of his page that a link to my blog was still up and I thought it was time to do a quick update!
May was the last time I wrote on this which is really sad. I need to start writing in the more! Where do I start!
Well the end of June I went with my friends Matt and Kevin to Disneyland for a week. Yes I went again. If you don't know me very well I'm in love with Disneyland. Its a great place. We all had a the greatest time! Its so much more fun when you go with friends! We went to Disneyland everyday. I think we had a 5 day ticket or something like that! We met up with Matt's friend Heather who happened to be there the same time we were. We all became friends. She love Disneyland as much as Matt and I do! Its great to get all the Disney fans together! We all have so much info to share.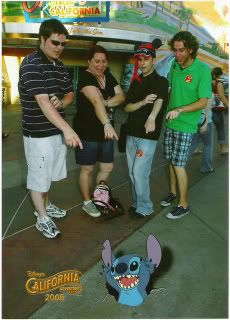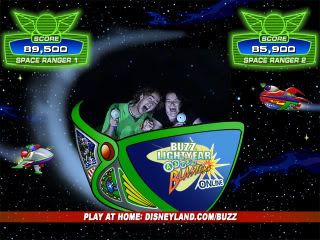 I'm still working at Costco and going to school. I'm now a cashier. Well not full time cashier but still. Its nice, something new and different I know how do to there.
Oh every Thursday *almost every Thursday* A group of co-work and I go downtown for drinks. Its fun. Nicole and Colby and I are always there. We always try to get more to join us.
The most exciting news is the fact I'm going to Hawaii next week for 8 days 7 nights!!!! I can't wait. My friend Nicole and I are going over there to see our friend Melissa and just to lay in the sun with our Mai Tai in hand! Should be fun times! Hope to come home with a nice tan!